Charleston Water Leak Detection
One Stop Shop for Leak Detection & Repair
24/7 Emergency Plumbing Services – Licensed, Bonded & Insured
Leak Detection
Your water utility bill has just arrived and you need a leak detection Charleston SC, So you decide to check it out and pay your bill, only to find out that your water utility bill has tripled. You think to yourself, "I didn't use any more water than I've used in previous months, How could I get a bill this high?" The most likely scenario behind your utility bill increase is a leak in your plumbing pipelines.So you call Charleston SC CPW and ask about the high water bill, they will check your meter for a leak. Call today at 843-212-4111 for our leak detection services!
Leak Detection Charleston SC
This can be completed by you the owner easily turn off all water to your fixtures check your water meter for movement.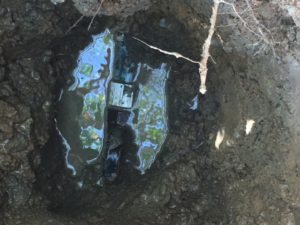 RooterNow specializes in leak detection and repair. Our highly trained technicians use some of the best MRI and acoustic leak detection available to identify and repair underground pipeline leaks in our Customer's homes and businesses in Charleston SC. Our RooterNow technicians, are able to find leaks beneath slabs, in swimming pools and spa's, and even in the underground pipelines running beneath your yard. Call us today about our leak detection Charleston services and we can dispatch one of our technicians to locate your leak and repair it!
Signs that you may have a water leak at your house:
Unusually high water bills.
Water meter spinning even when not using water.
Damp floors or foundations.
Warm areas on your slab foundation.
Moisture under carpets.
Area's in your yard that are unusually wet.
When you are in need of a Charleston leak detection service, RooterNow is the one to call!

AL D.
How Does Trenchless Pipe Repair Work?
This sewer repair technology uses a unique material to essentially craft a totally new pipe inside the old damaged sewer pipe. The new pipe is made of a very thin and strong lining, with very minimal loss in the pipe's interior diameter.
The new pipe is as strong as the old pipe, but is constructed of one whole piece with no breach or fissures that could create problems in the future. Sometimes only sectional repair or point repair is required, if the damage is only in one area. However, as pipes age, damage in one area is often a sign of future problems.
Therefore a complete lining of the pipe is often recommended.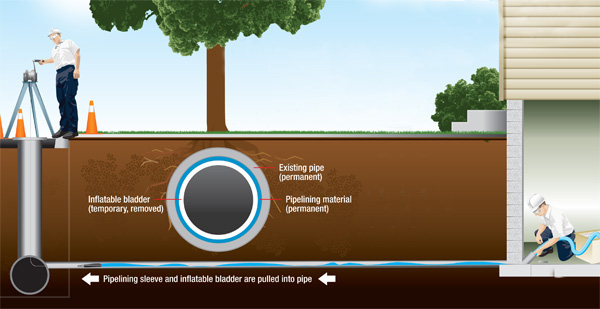 What Causes Sewer Pipe Damage?
Tree roots
Rust and corrosion
Defectively laid pipes
Trenchless Pipe Repair solves these problems:
Broken joints
Cracked pipes
Defectively laid pipes
Leaking joints
Tree root intrusion
Local Licensed Plumbers – Available 24/7
Plumbing Emergency?
Contact us ANY time – Day or Night!
SAME DAY SERVICE
Our Licensed Plumbers offer Same Day Service.